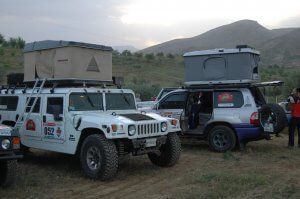 The grand tour:
Experience a truly unique and epic adventure crossing Morocco's high Atlas from northwest to south-east fringes between the Anti Atlas and atlantic coastal tiny harbours. Follow in the footsteps of the nomadic tribes and their mighty civilisations as you forge through the high Atlas Mountains,the Draa valley to the big southern dunes. Discover the rich cultures, dramatic histories and awe-inspiring natural beauty of these  fascinating countries, from modern Arab cities through the majestic  mountain ranges and the immense and desolate Sahara. Enjoy visits to Berber and bedouin settlements and explore ancient ruins and kasbahs. Pack a bold spirit and an open mind, as this captivating continent awaits the adventure of a lifetime.
Your itinerary:
2 nights at Taroudant with half-board .
1 night at Tafraout with half-board (driving time: 2.5 hours).
1 Kasbah Mirleft with half-board (driving time: 2.5 hours) .
2 nights at Ksar Massa with half-board ( driving time: 1.5 hours).
2 nights at Essaouira with breakfast ( driving time: 4 hours).
2 nights at Oualidia with half-board ( driving time: 4 hours).
4 nights at Marrakech with BB (driving time: 2.5 hours


Information:

– Staff: guide, drivers
– Activities: Safaris/ culture/ short walks
– Group size: minimum 2
– Accommodation: Riads/ hotels/ Kasbahs
– Portage: 4×4
– Arrival: Marrakech / casablanca

Transport:

-chartered vehicles usually luxury 4×4 with a driver+ guide.

Meals:

– 14 breakfasts/ 7 diners all inclusive
– lunches are picnics or lucnhes on the routes stops.

Notes:

Airfare is not included in the tour price.

Price Includes:

– Fully bonded cars including driver
– Fuel
– Car repairs expenses
– Guide services
– Maps and documents appropriate for the tour
– High standards accommodation in various meal options during the trip.

Price Excludes:

– Camel rides
– Bike rides
– Quad bikes
– Workshops
– Entertainment
– Personal expenses
Price based on two sharing a twin or double room and transfers on arrival and departure.
Social Share